Devin O'Rourke leaves Wisconsin with an offer in hand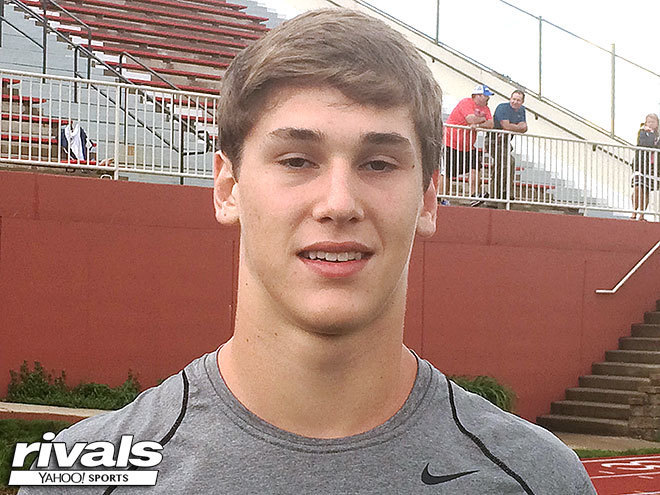 Devin O'Rourke, a 2018 defensive end from Lincoln Way East High School in Illinois, was headed to the Wisconsin Dells with his family Sunday afternoon.
Earlier that day, though, the 6-foot-6, 230-pound junior stopped in Madison for an unofficial visit and ended up with an offer from the Badgers
"Wisconsin saw my film and contacted my coach and said that they wanted me to visit," O'Rourke told BadgerBlitz.com. "That's when they offered me.
"It was a great visit. I saw all the facilities and the whole campus. I really liked everything about the school."
Still early in the process, O'Rourke, who spent a good amount of time Sunday with lead recruiter Tim Tibesar, is feeling good about Wisconsin after the visit.
"I would say my interest in Wisconsin is pretty high right now," O'Rourke said. "They said I had good hands and athleticism and also liked my motor on the field."
In addition to UW, O'Rourke has early scholarships from Central Michigan, Northwestern, Illinois and Iowa State, with strong interest coming from Iowa and Purdue, among others.
"I don't have any other visits planned for this summer," O'Rourke said. "I haven't really heard anything else from anybody but Wisconsin these past couple weeks.
"I'd like to get back to Wisconsin this fall for a home game."
In the 2018 class, the Badgers have known offers out to projected defensive ends KJ Henry, Nik Bonitto, Aidan Hutchinson, Dorian Hardy and Malik Vann.